About
An extension of the From Within performance directed by acclaimed choreographer and creative director Amy Hollingsworth, we activated a space in the iconic Brisbane Powerhouse like never before. Expect inner monologues to catch your ear as dancers surround, signal and envelop you in the dreamy, oneiric darkness.
From Within juxtaposes the sometimes comedic, sometimes vulnerable and often profound thoughts of humans as they move in artful ways to articulate what can't be spoken. You may find this immersive experience joyful and spectacular; others may find it melancholy and intimate.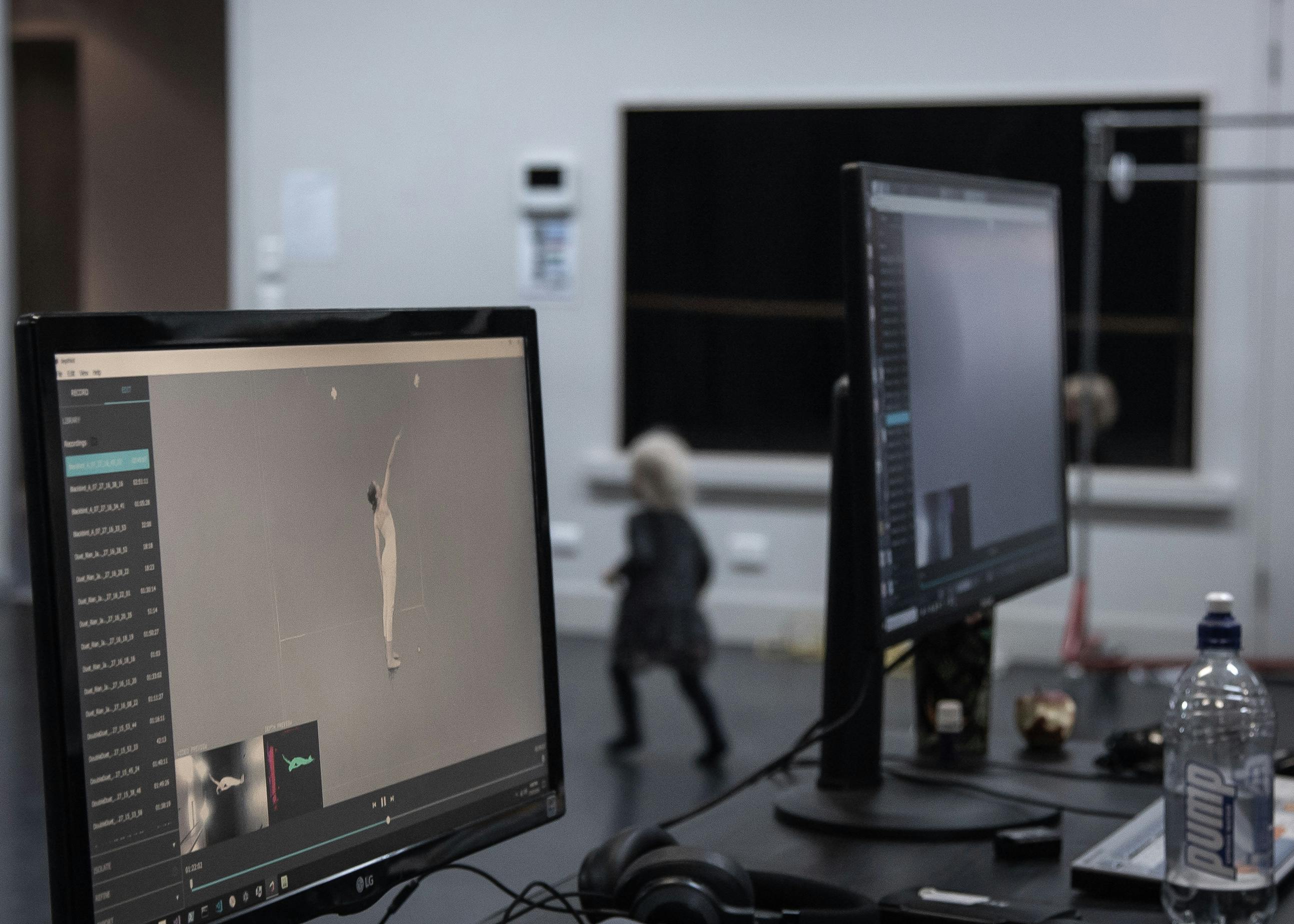 Process
We worked closely with ventures studio Josephmark to bring this experience to life.
Using Microsoft Kinect depth cameras we captured point cloud data from the majority of dancers. We then brought this data into the Unity game engine and converted it to particles which were then treated using the Visual Effects Graph.
For the final dancer, we worked with motion capture studio Logemas to capture a full 3D representation of the dancer's movements. This was then combined with the Unity VFX Libraries of Keijiro Takahashi. This allowed us to create a dreamy digital-spirit representation of the dancer whose colours change depending on the speed of her movements.
Implementing the Unity game engine to create in real-time helped us cut render times out of the workflow, to allow more time for creating and less time for waiting.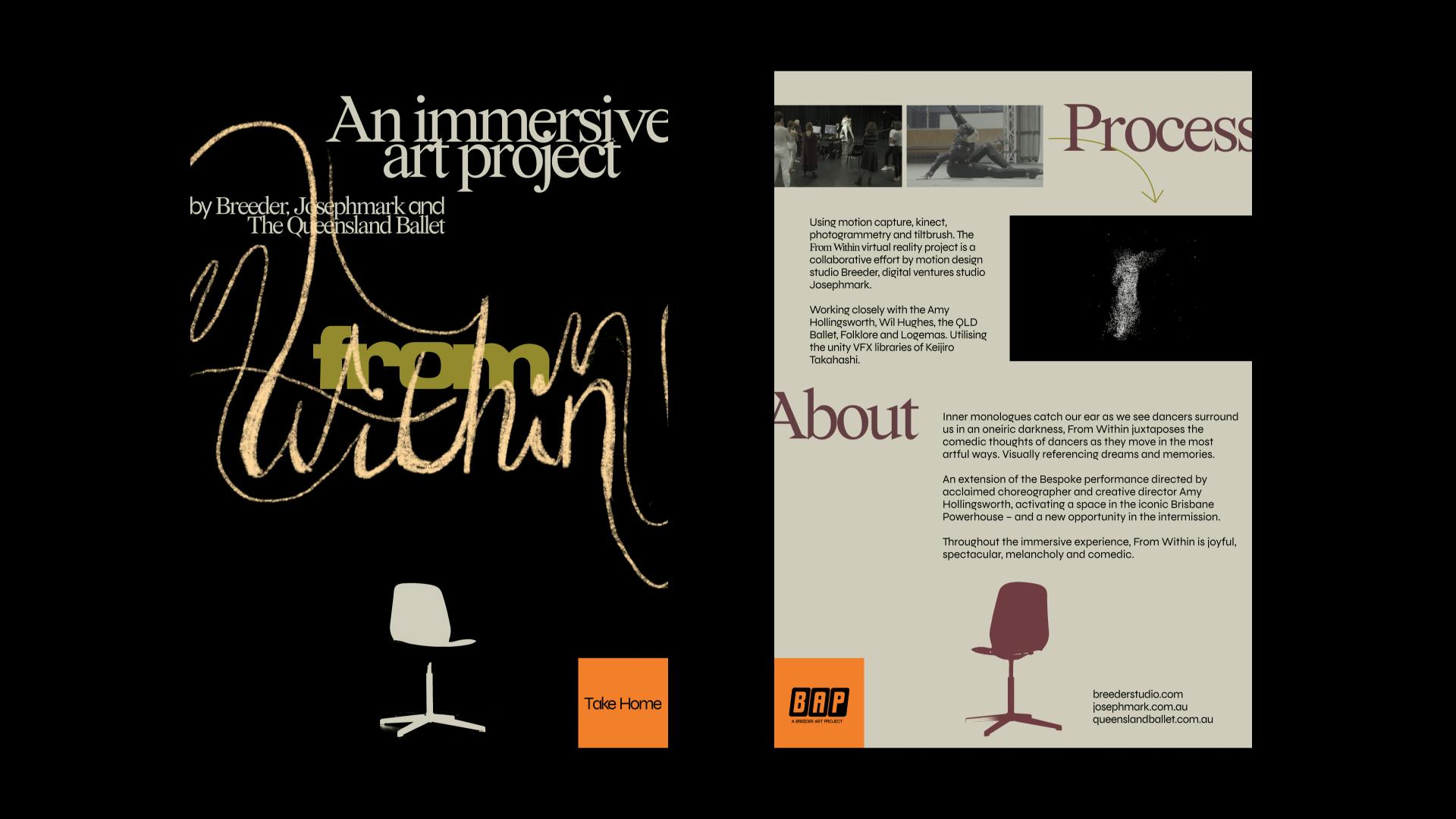 Design
We also designed the experience's brand, take-home flyers and even drew the logo in virtual reality using Tiltbrush.
Credits
Choreography | Performance Director
Art Director | Virtual Illustrator